Buying a new home can be a fun but stressful experience. It can be especially difficult for first time homebuyers if they don't know how to navigate the process. Here are 5 of the top questions that first time home buyers have about home inspections.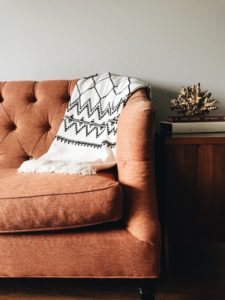 1.  Who Hires the Home Inspector?
You do. You can ask your Realtor for recommendations but they are required to give you at least 3 and not steer you toward any specific home inspector. With all due respect to Realtors, they often like to refer Home Inspectors that give "clean" reports or reports with minimal problems. That is great if you are wanting to close on that particular home, but it can come at a cost. Don't you really want to know what is wrong with the home before you purchase it? It is more important to have a good thorough inspection than a "clean" report.
I also suggest you stay away from referral websites like Angie's List or Home Advisor. Find out why in my previous blog, Do Contractor Matching Services REALLY Help You the Consumer?
You should do your own research and find the right inspector for you. Things like years of experience, certifications, customer reviews, and availability should all be a factor in your decision. It's probably the biggest purchase of your life so far so take the time to do it right.
2.  Who Pays for the Home Inspector?
Usually, you do.  This can depend on what state you live in but in WI and MN the buyer typically pays for the home inspection.
There are circumstances where you may not have to pay for the home inspection. Some sellers have their home pre-inspected. It is a great selling point because the seller can market the property as being problem free. If there were any issues in the home inspection, the seller usually takes care of them up front. Make sure you review the report and understand any issues found and how they were repaired. I also recommend you determine whether that report is enough. How long ago was the inspection done? Has anything happened since then? Do you trust the home inspector? You can always choose to have your own inspection done. Discuss your options with your realtor.
3.  When does it need to be done by?
Usually as quick as possible. There will be set dates in your purchase contract that mandate when the inspection needs to be completed by. Since Home Inspectors can be booked out a few weeks, scheduling your home inspection should be your top priority after getting an accepted offer.
4.  Should I be there?
Yes.  I suggest that my clients attend the inspection. I realize it can last several hours so even attending the last hour is important. That way I can review important aspects of the home and defects with them.
If you can't attend the inspection, you will receive a detailed report. Most home inspectors will review it with you over the phone.
5.  What if there are problems with the home?
There more than likely will be. No home is perfect. The question really should be are there any serious defects that need to be fixed or would prevent you from buying the home? I encourage clients to focus on the big stuff and not sweat the small stuff.
In your purchase contract the seller either chose to have the right to cure or not. If they chose the right to cure, they have an opportunity to fix any of the defects found. At that point it is really up to them who they choose to do repairs. They only need to complete them. They may come back to you to renegotiate. They may say we don't want to fix any of this but we will drop the purchase price by x amount. You have several options and you should discuss this with your realtor to decide what is best for you.