Find Out the Truth about Home Advisor, Zillow & Angie's List
These days there are so many contractor matching services that claim to help you find a professional contractor or realtor. There is HomeLight, Angie's List, Home Advisor, Zillow, Trulia, and the list goes on and on. Though each of these services are different and offer different benefits, they all claim to help you, the consumer, find a highly qualified, experienced, well rated contractor or service provider.  But do they?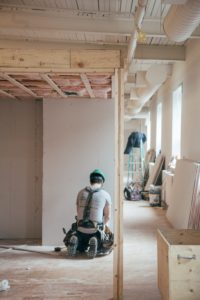 Let's face it, these contractor matching services are in business to make money and there is nothing wrong with that as long as they accomplish what they claim to do. They all claim to help YOU, the consumer. The problem is that many of them have put revenue over providing the service that they claim to provide, which is finding you the best contractor for your job.
I'm going to walk you through just a few of these companies and explain how they work and you can decide if they really have the consumer's best interest in mind.
Home Advisor
–  Home Advisor, previously Service Magic is a web based contractor matching service that claims to help match contractors and consumers.  Here is a Google Ad they are currently running:
More than 30M homeowners have used HomeAdvisor to find quality professionals! Quickly find Local, Pre-Screened Pros at HomeAdvisor for Free! Project Cost Guides. 24/7 Phone Support. Comprehensive Cost Guides. 24/7 Project Support. Estimates In Minutes. Millions of Pro Reviews.
I completed 2 project requests to test the service.  I completed requests for HVAC and Moving Services. In the HVAC request, 2 companies were provided and one of them I had never heard of.  The other company, I would consider to be a valid option. The problem is that there are multiple good HVAC companies in this area that were not on the list, even though Home Advisor said they would provide 5 contractors.  The Moving Service request showed only 1 company that I had again never heard of despite there being several great moving companies in the area.
Let's look at why these were the results for Home Advisor.  First, Home Advisor and many other contractor matching services don't really analyze and rate all local contractors or service providers.  They only recommend businesses that PAY them to be on their list. Businesses pay to be on their list or advertise on their platform through a monthly fee or per lead cost. That is how Home Advisor makes money because the service is free to the consumer.  While it is certainly OK for Home Advisor to charge contractors a fee to be on their platform, are they really doing what they promised the consumer? The consumer isn't finding the most qualified, experienced contractor in their area, they are finding contractors that paid to be on that list.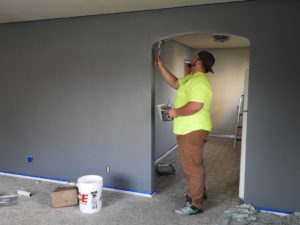 To be fair, Home Advisor may have some quality requirements for the contractors that pay them and they recommend.  The problem is that many qualified contractors are absent from the consumer's list because they didn't pay to be on Home Advisor.  
Zillow, Trulia, Realtor.com –  I am lumping these together because they are specific to realtors and have other functions than just being a match service.   These companies can provide home search, pricing (beware of pricing on these sites), home stats and many other services but for today's topic we are only looking at how they recommend realtors to consumers.
Just like Home Advisor, each of these sites only recommends realtors that pay them.  For example, when you use Zillow to search for homes, you type in the city you are looking in.  Multiple properties for sale may come up in that area. If you are interested in a specific property, you can click on it and find more information about that home like pictures, size, rooms dimensions, taxes, etc.   It will also give you an option to contact a realtor. If the listing agent pays Zillow, they will be at the top of the list and then three other agents are below.
There are some good features to the Zillow format in that it does at least show how many recent sales each agent has had and also a rating from Zillow's review platform.  This allows the home buyer to at least determine which of the realtor's has a good rating and has had significant recent experience in the market. Just please remember, there are a lot of great realtors in your area and they don't all advertise with Zillow.  Since you want a realtor to represent you and guide you through the buying process, you may want to interview multiple agents and then make a decision who you want to work with.
Realtor.com is a little different in that they sell leads instead of placement on their platform.  So if you click on a home to find more details, They have a pop up box that says "Get More Details" and in the fine print you are agreeing to be contacted by agents if you fill out that form.   Some agents pay a higher fee to be the only agent to get that lead. Others pay smaller fees and share the leads which means you may get calls or texts from multiple agents. Either way, these are agents that paid for the lead.  They aren't the listing agent or the best agent in the area, just the one that paid to get your phone number. There is no quality control that I know of. You could get an agent that just started and hasn't sold a single home.  
Each of these services can work just fine and there is nothing wrong with agents buying leads.  I just think it is important that the consumer understands who is being recommended to them.
Angie's List -Angie's List is probably one of the most well known contractor matching services.  They are pretty similar to the other matching services mentioned except that they do generate revenue in serveral ways. They charge the contractor or service provider and they charge consumers for a premium service.  While they maintained their name, they were purchased by Home Advisor.
A quick search for Home Inspectors on Angie's List in La Crosse, WI provided this result:
We were unable to find any certified House Inspection Services available in your area
That simply is not true.  My company as well as many of my competitors are qualified, experienced, CERTIFIED home inspectors.  We just don't pay to be on Angie's list.
Other contractor matching services include Thumbtack, Houzz, Contractor Connection, Sweeten, and Porch.com.  I am not saying these are bad services. I just encourage you to do a Google Search and look at local contractors, read reviews, and do your homework before hiring.  
Be an informed consumer and know all your options.  Good luck on your remodel, build, home purchase or other project!