James Haugen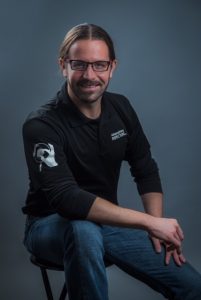 As a Certified Master Inspector (CMI), I have the knowledge and skill you can trust for a precise assessment of listed properties. My experience includes 10 years as an on-site builder and 8 in contractor sales. I have worked alongside various general contractors, plumbing contractors, and electrical contractors, and I've been involved in every phase of construction, from drafting the blueprints to procuring the building materials, ensuring code compliance, and putting on the finishing touches. I know what to look for when it comes to homes and commercial buildings. For a fully licensed, certified, and insured inspector with a deep familiarity with construction, I'm the specialist you can depend on.

Additionally, I am an active member of InterNACHI
(International Association of Certified Home Inspectors),
WAHI (Wisconsin Association of Home Inspectors), LARA (La Crosse Area Realtors Association), as well as the Onalaska American Legion's building committee, and
I am a graduate of AHIT (American Home Inspectors Training).
I take pride in providing thorough, exact, and easy-to-understand home inspection reports. These reports include pictures, diagrams, and a detailed summary sheet. I personally conduct all inspections myself, and I provide each client with emailed, digital reports as soon as possible after the inspection, with hard copies available upon request. Inspections typically last between 3 and 4 hours, and I encourage my clients to attend. Part of my goal is to educate homebuyers on how to spot potential safety and maintenance concerns on the properties they are interested in. With good reviews and word-of-mouth recommendations serving as the lifeblood of my business, I am dedicated to achieving 100% customer satisfaction every time.
Contact me to schedule your property inspection. I proudly serve customers in Onalaska, Wisconsin, and the surrounding areas.
"Buy or Sell with Confidence."