Certified Master Property Inspector in Onalaska, WI
Advanced Home Inspections is the leading source for commercial and residential property inspections. We are certified master property inspectors in Onalaska, WI. When you are buying or selling real estate, call us for the comprehensive inspection that lets you make a more informed decision regarding the transaction. The hallmarks of our inspections are consistency, state-of-the-art equipment and techniques, and timely, courteous service. Purchasing real estate is a major investment, and our inspections give you the peace of mind that comes from knowing a property's true condition. Schedule your inspection today, and let us put our years of experience to work for you.
Continued Education & Certifications
We don't just rest on our laurels. We are consistently taking new classes, getting new certifications and expanding our service areas to better serve our clients. See our outstanding achievements in certifications. 
Professional, Multi-Point Home Inspections
With our comprehensive services, you are better able to make important decisions regarding your financing and your family. A good inspection doesn't simply identify basic repairs that need to be made; it also evaluates the overall safety of the property. Count on us for the quality service that gives you a clear picture of the property in question. You can buy and sell with confidence with our services.
OUR MISSION
We empower our customers to make the best real estate decision for their future and families through detailed reporting and clear communication. We want our clients to feel safe, to be knowledgeable, responsible homeowners, to feel educated and at ease about their future home or investment.
Neil M- La Crosse, WI
"I was very impressed with my experience very detail oriented and helpful. Working with Advanced Home Inspections saved me thousands of dollars in potential issues that would have been overlooked.  They even came back after the issues we resolved to make sure everything was finalized. Based on previous experiences believe this company's the tools and knowledge to be the numbering choice in home inspections. Thank you James!"
Jeff L- La Crosse, WI
"Jim did a great job pointing out all areas of concern. He was very professional and did a great job explaining which concerns were serious and which ones were just things to be aware of for the future. He provided a detailed report that was easy to read and understand. His inspection really helped me understand the responsibilities of home ownership on a whole new level."
Kristen J- La Crosse, WI
"I really appreciated how thorough James was with our inspection and how he took time to explain the different issues he was seeing. His written report was also very detailed, including pictures and how to correct some of the issues. He was very easy to talk to. Thank you"
Beth R- La Crosse, WI
"James was exceptionally thorough and took the time to tell us what he was doing as he did it and what he was looking for. He explained the importance of everything he checked and if something wasn't up to par he made sure we understood WHY. He wasn't bothered by our numerous questions and was easy to talk to. Being first time home buyers we certainly received an education!"
Molli H- Cashton, WI
"James did an AWESOME job on my recent home inspection. He was very knowledgeable and told me about any concerns in a way that was easy to understand. He gave me references to use in the future as well as a very descriptive report. He scheduled the inspection within 3 days of calling him and had the inspection report to me by the end of the day. It was a great experience and I would recommend him to anyone!!"
Ella S- Eau Claire, WI
"Extremely thorough and meticulous!  He uncovered some important electrical issues that needed to be fixed. He also pointed out the strengths of the house and gave me a complete time line for further improvements. My realtor was impressed with the time and care Jim spent on the inspection and his professionalism.  I feel I really know and understand the house I am purchasing and feel more confident about it."
Gavin O- La Crosse, WI
"Jim did a very great job on our home inspection. He is very honest and helpful. He takes pride in his work and it shows. I would recommend him to inspect your home. Thanks Jim!"
Joe C- Prairie Du Chien, WI
"Jim did a great job as he found concerns he took the time to get me and show me. He really checked everythingand asked
 me if there was anything I wanted him to check over. I highly recommend Advanced Home Inspections if you want the job done right!"
Eamon N-La Crosse, WI
"We were first time buyers and we hired Jim to do the inspection. We planned to meet at 5 and go thru the home together. When I got there, Jim was already on the snow covered roof (February mind you) getting the outside inspection out of the way. He was very descriptive, informative, and thorough. In fact, to this day I reference this inspection to make sure that everything he saw as a potential issue has been taken care of or is on the list of things to update. I would definitely recommend Advanced Home Inspections to anyone looking for someone to do a home inspection. We considered risking it and not getting one done, but it was absolutely worth it! thanks again Jim!"
Matt S- La Crosse, WI
"I've never had a home inspection before, but James made it a great experience. As others have said, he is very thorough. I am house-naive so I asked A LOT of questions and he very patiently explained everything I asked. He took more than 3 hours checking every nook and cranny. His reports are great and have pictures  and complete explanations so clear a child could understand them. I have no qualms about recommending him to anyone."
Nicholas B-Cashton, WI
"This was our first time buying a home and James couldn't have been more helpful. He took his time in not only looking into all aspects of the home, but also helped us understand everything he was looking into and why. When talking with him throughout the day it was clear he cared about me and my family. He wanted to make sure I understood the process of owning a home and the expectations and needs of maintaining a proper home. One aspect of James which really stuck out to me was when he told me he never tries to do more than one home inspection per day. In a world in which people are trying to move on to the next thing and make more money he instead takes the approach of slowing down and making sure things are done right. I couldn't have been happier working with James and will continue to recommend him to anyone looking for a home inspector."
Connie K- Genoa, WI
"Jim did a very good job on our roof inspection and went above and beyond! Because of him we finally got to close on our house! Thanks again Jim."
Barbara N- Viroqua, WI
"As I was getting my house ready to sell I hired Advanced Home Inspections to preform a home inspection to find out what was wrong with my house before I put it on the market.  James took his time and clearly explained to me the areas of the house that need improvements on and possible safety hazards that should be fixed to help make the selling process easier. James shows he genuinely cares about his clients and loves his job."
Chad H-West Salem, WI
"Jim did an excellent home inspection.  He caught many things we were overlooking."
John L-Sparta, WI
"I want to thank you for the excellent inspection that you did on the property that I recently purchased. The seller agreed to fix everything that was a safety concern. Thank you for your patience explaining the concerns you had and showing me simple maintenance tips and how things work.  Thanks for all your help!!"
Jackie S-West Salem, WI
"Jim rocks! Very professional, knowledgeable and detailed!"
Mel Goerlitz-La Crosse, WI
"Very professional, thorough, and happy to explain things. I loved how he wrote his report which included pictures of some issues or things to keep an eye on in the future."
Amy N-Onalaska, WI
"If you are looking for a home inspector, look no further than James Haugen of Advanced Home Inspections! His years of experience in construction gave us confidence (as did a great referral). James took extra care when inspecting our home because it was over 100 years old, and he knew that our accepted offer was pending
 his inspection. James was very thorough and gave a detailed report of his findings. Among the many things we had overlooked that James pointed out was a cracked in the basement foundation. He recommended having a structural engineer take a closer look at the foundation. Thanks to the extensive issues that James discovered we were able to renegotiate our offer and significantly reduce what we paid for the house. This allowed us to be able to afford the necessary repairs. My husband and I are first time home buyers and James taught us a lot about what to look for in future home shopping, and when we are ready to buy another house we know who to call!"
Matt H-Milwaukee,WI
"I have had 3 home inspections before on 3 different houses. I used the same guy every time, so why would I choose Jim for this 4th inspection instead my normal guy? Knowledge, Personality, and Current Evaluation Techniques. Jim is one of those guys who doesn't just know how to fill out a report to satisfy the lender he actually knows what's going on behind any issues he might find. I feel the best trait that he possess as a home inspector is his ability to take what he observes and then tell you in laymen terms so you can understand and make informed decisions. Jim also isn't a stiff that just wants churn out inspection after inspection. He takes his time in his evaluation as to make sure not to miss any hidden issues. He also uses up to date equipment to ensure a comprehensive evaluation. I trust Jim and you should too"
Kyle P-La Crosse, WI
"James is very knowledgeable. He has great communication skills, and is someone who you can definitely trust to do a great job when doing a home inspection."
Neil M- Kyle P-La Crosse, WI
"James is very knowledgeable. He has great communication skills, and is someone who you can definitely trust to do a great job when doing a home inspection."
Shaun S-Minneapolis, MN
"
Buying a new home can be one of the most important purchases of your life. When investing your hard earned money into a properly you want to make sure you know as much as possible before the final step in the purchase process. Jim and Advanced Home Inspections provides a service offering 1st class professionalism. Jim made sure to take time explaining and educating me on all of the findings of 
the inspection in order for me to make an informed decision on my new home. As soon as Jim shows up for the inspection, it's easy to see how detailed and attentive he is with the inspection process. I used Advanced for two inspections and intend on using them every home purchase going forward and you should as well!"
Ann Y-La Crosse, WI
"Jim was the only inspector that when I placed my initial phone call took the time to explain what he does and why. This made a huge difference in our decision as first time home buyers. Save your time calling around all home inspections are the same price.. but what are you getting for your money is what is important. Jim did a great job when I met him on site, provided us with a book on home ownership, and a great detailed inspection. We were able to negotiate some needed repairs and close on our first home with peace of mind"
Jake T-Camp Douglas, WI
"If you want an honest opinion call Advanced Home Inspections. Very helpful on any questions we had about our home and what we needed to do. Took the time to walk us through and explained any concerns about our home. Will recommend Advanced to anyone!!!"
Brian C- Viroqua, WI
"James was spot on with pre site visit communication and on time arrival. In spite of our dilemma of having half of our belongings in boxes and containers, often blocking his assessment, he spent nearly four hours on site and was as thorough as we have ever seen. He communicated issues step by step as he examined the home and was very forthcoming with advice. Lastly, the final report was nearly 70 pages of highly detailed (photos included) analysis of the issues needing to be addressed and positive feedback on the positives. James provides a great service and well worth the modest investment. If you live in Southwest WI, Advanced Home Inspections, LLC. is awesome."
Stephan B- Holmen, WI
"
Great inspection. He did everything he promised. Inspection reports were thorough and came quickly in the email. I 
had a pre-inspection done. He was punctual and professional throughout. Invited me to accompany him as he helped me understand areas to improve. He was polite and patient. Comes with state of the art equipment. Highly recommend."
"Buy or Sell with Confidence."
About James Haugen, Owner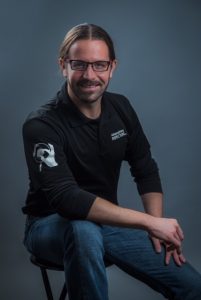 As a Certified Master Inspector (CMI), I have the knowledge and skill you can trust for a precise assessment of listed properties. My experience includes 10 years as an on-site builder and 8 in contractor sales. I have worked alongside various general contractors, plumbing contractors, and electrical contractors, and I've been involved in every phase of construction, from drafting the blueprints to procuring the building materials, ensuring code compliance, and putting on the finishing touches. I know what to look for when it comes to homes and commercial buildings. For a fully licensed, certified, and insured inspector with a deep familiarity with construction, I'm the specialist you can depend on.

Additionally, I am an active member of InterNACHI (International Association of Certified Home Inspectors), WAHI (Wisconsin Association of Home Inspectors), LARA (La Crosse Area Realtors Association), as well as the Onalaska American Legion's building committee, and I am a graduate of AHIT (American Home Inspectors Training).
At Advanced Home Inspections LLC, we take pride in providing thorough, exact, and easy-to-understand home inspection reports. These reports include pictures, diagrams, and a detailed summary sheet. We provide each client with emailed, digital reports as soon as possible after the inspection, with hard copies available upon request. Inspections typically last between 3 and 4 hours, and we encourage our clients to attend. Part of our goal is to educate homebuyers on how to spot potential safety and maintenance concerns on the properties they are interested in. With good reviews and word-of-mouth recommendations serving as the lifeblood of my business, I am dedicated to achieving 100% customer satisfaction every time.
Contact us to schedule your property inspection. We proudly serve customers in Onalaska, Wisconsin, and the surrounding areas.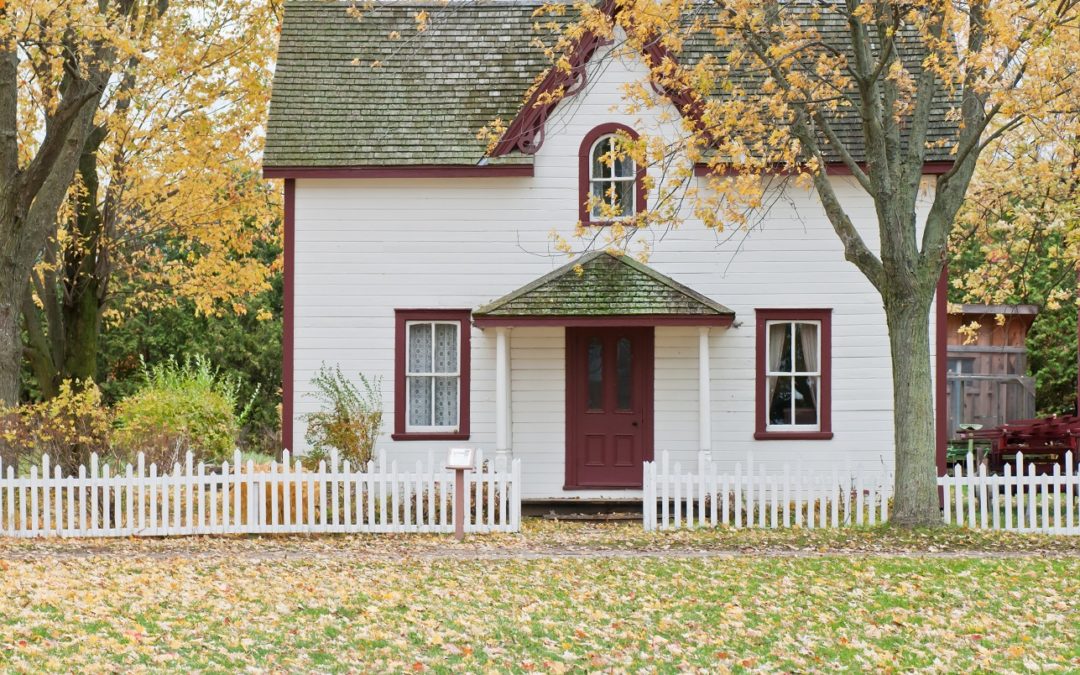 There are many issues that face buyers and sellers in a real estate transaction. It can vary year to year depending on the real estate market and even national and local economic conditions. While spring 2022 is certainly still a seller's market and home prices are...
read more