Most people think that they should only have their home inspected when they are buying or selling. There are many reasons to have a home inspection. Here are the top 5!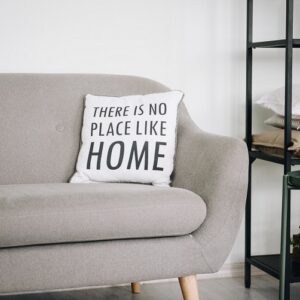 1. Buying a Home
The obvious and most common reasons to get a home inspection is that you are buying a new home. You have an accepted offer to purchase and are excited to close on your new home. Before you do, you will want an accurate picture of the home you are buying. A home inspector will give you an in depth report on the house detailing any safety and maintenance issues as well as defects that may affect your offer to purchase. Defects won't necessarily end your contract to purchase. The sellers often have a right to cure (fix any defects) or you can renegotiate the price and you can have defects addressed yourself. Either way, a home inspection will not only point out issues but give you a better understanding of the major components and general maintenance needs of your new home.
2. Selling a Home
I highly recommend that people selling their home get a home inspection. It gives them a heads up on issues that are bound to come up when the buyer has a home inspection. It allows you to fix issues before they become a problem for the buyers. You can decide before listing what you are willing to fix pre-sale and adjust your selling price accordingly. Repairs made prior to the contract for sale are often less expensive because you can fix them yourself, hire a friend or contractor of your choice. If you wait, the buyer's may have control and repairs may be more expensive.
Having a pre-home inspection also allows you to market your home as pre-inspected. The buyer may even choose to use your inspection and forgo doing their own. For a more in depth look at why a seller's home inspection is a good idea, read my blog Sell Your Home Faster & For More Money.
3. Thinking about Selling
Even if you're not selling now but know you will probably sell in the next few years, a home inspection can help you prepare. For the same reasons to get a home inspection stated above, it can give you a heads up on issues or defects that will need to be addressed before you list your home. By doing an inspection now, you have plenty of time to work on the repairs before listing your home. As you will see in number 4, you may also see savings by catching problems early.

4. Potential Savings for a Homeowner
Home inspectors can often uncover potentially expensive issues early. Things that if not cared for now will cost thousands to fix in the future. It is no different than what a mechanic might tell you. This thing on your car is starting to go bad now. You don't need to fix it right now but if you let it go too long, it will be expensive. The same thing can happen with a house. Early detection and preventative maintenance are key and can save a homeowner thousands.
5. Peace of Mind
Having a periodic home inspection can give a homeowner piece of mind that their home is functioning well and safe for the occupants. Safety is a top priority to home inspectors and they are trained to look for things that can cause harm or injury to you or your guests. Inspectors can spot things like fire or electrical hazards, toxic hazards, and tripping hazards. This Texas home inspector details other safety issues you probably haven't thought about.  Including things like radon and mold inspection in your home inspection can assure the home is safe from invisible hazards.
Here are two blogs that might make you consider having a home inspection, radon or mold test even though you aren't buying or selling your home.
Why and When to Have a Radon Test