Top 4 Reasons to Get a Home Inspection BEFORE You List Your Home!
Whether you are using a realtor or going it on your own, there are benefits to getting a pre-listing home inspection. While the buyer typically orders and pays for a home inspection in the real estate process, there are advantages to you paying for one up front and taking control of the process.
You're more likely to get more money
Getting a pre-listing home inspection will often net you more money. Statistics show that buyers are more likely to make a higher initial offer if they can see that repairs have been identified and dealt with up front. You have taken away the unknown for the buyer, which can lead to higher offers.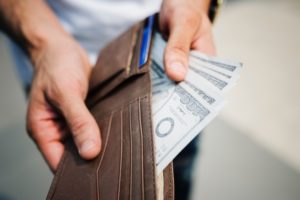 Pre-listing inspections can also eliminate costly negotiations. If you wait for a buyer to purchase the inspection, negotiations will resume if any defects are found and repairs are needed. In this scenario, the buyer is in control of how this plays out. They can ask for a specific company to do repairs, which may not be the most cost effective for you.  They can also ask to change the sale price based on results. Either way, you are losing money based on their report. If you get the inspection ahead of time, you are able to control how repairs are done and who you hire to do them. You may be able to do some of the repairs yourself if you are a DIY-er You have also eliminated the need for negotiations after the accepted offer, as long as no new defects are found.
Sell your home faster
Getting a home inspection and dealing with any issues saves you time in several ways.  You can have your home in tip top shape and market it as such. Consider getting a home warranty and staging so you can market your home as a Pre-Inspected Certified Home. You will have an advantage over homes that haven't taken those extra steps to impress buyers. This can bring offers quickly and may even bring multiple offers, depending on the market. (Also see The Most Common Repairs You Need to Make Before Selling by Mike Chill)
You also save time after the offer is accepted. Whether a buyer chooses to use your home inspection or order their own, issues have been identified and preferably repaired ahead of time. This eliminates lengthy negotiations and requests for repairs after the accepted offer. As long as other contingencies are dealt with, the process should move rather quickly.
Keep your deal together!
There are two main reasons that home sale deals fall apart: financing and home inspections. While there is little you can do to avoid issues with your buyers' financing, you can avoid the dreaded home inspection deal squasher. After sale price and conditions are initially agreed upon, buyers can get cold feet after the home inspection. There may be an issue with the home that the buyer refuses to deal with even if it is resolved. That can always happen, but with a pre inspection, they would have never made the offer in the first place. Buyers and sellers can disagree over who should be responsible for which repairs, whom to use for repairs, the fair cost for repairs or a fair price reduction based on an inspection. If the buyer has an inspection in-hand when they make the offer, none of these should be issues or tank your deal.
No last minute surprises
Surprises can be great! Not so much when it comes to your home inspection and especially after you've already got a home sale contract contingent on that inspection.  By getting your home inspected prior to listing, you won't have any last minute surprises. If there are major repairs, you can deal with them or adjust your asking price appropriately. You can handle minor repairs yourself or hire a friend or local handyman. There are small repairs that you may choose to handle, but at least you will be aware of them.  
A few things to remember:
Keep in mind that buyers may not always accept the pre-listing inspection. They may still choose to do their own. If you use a good home inspector, there shouldn't be any new defects found to delay the process.

If you are concerned about a major issue like electrical, plumbing, or HVAC, it may be to your benefit to purchase a home warranty prior to the inspection. Be sure to choose a company that covers pre-existing conditions. For example, some warranties consider a cracked heat exchanger a pre-existing condition.

Once you have the inspection and a problem is identified, you won't be able to claim on a home warranty purchased later.

There is a certain risk in getting a pre-listing inspection. You may uncover a significant issue and it will then need to legally be disclosed to all potential buyers. My thought is, it is more than likely to come out anyway,  so you might as well know up front.