Part 1: The Interior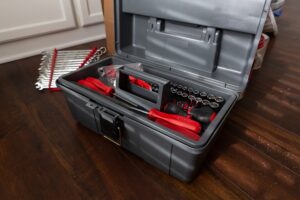 Homeowners that are thinking about selling obviously want to maximize their profit. Some tackle large remodel projects looking for a huge return on investment. While buyers love a new kitchen, other unattended issues can tank the sale of your home. Repairs taken care of before the home inspection save the homeowner significantly. If they show up in the home inspection, repair costs or the amount renegotiated on the sale price will probably be much more. Before you set out on a big remodel project, make sure these common issues are repaired.
Kitchen
Plumbing and electrical issues can be costly if you have to hire a contractor to fix them. Hopefully if you have any issues at all you can catch them early and make the repairs yourself. If you do have to hire a contractor, you have complete control over who does it before a buyer is involved. Doing a quick check of the following kitchen items will help make sure your inspection goes well.
Make sure there are no leaky faucets or obstructed drains

Is the water flow even and steady? Does it stay that way with multiple faucets in the home running?

Be sure your appliances are all in working order

Check cabinets and drawers to make sure they open and close properly
The Kitchen is one of the most important parts of a home inspection. For more information read Common Defects Found in a Home Inspection Part 3: The Kitchen.
Bathroom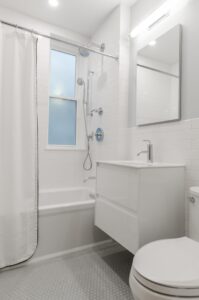 As with the kitchen, the plumbing in your bathroom should be in good working order. Check for leaks and make sure the drains work properly. The exhaust vent should also be working properly to prevent moisture issues. Outlets should be up to code for obvious safety reasons.
HVAC
Since replacing your furnace or air system can be one of the most expensive repairs, it's always best to catch issues before the system completely breaks down. This may be an area where you hire a HVAC professional to come in and do a clean and check. It is actually a good idea to have this service done in the spring and fall each year. If you haven't done that, now is a good time to start. They can clean, inspect and replace any parts or filters for you and make sure your system is in tip top condition. Common Defects Found in a Home Inspection Part 7: HVAC goes into detail about what home inspectors are required to check on the HVAC system and what you as a homeowner can do to keep it working properly.
Walls & Ceilings
Check for cracks or dents in the drywall. Larger cracks may be an indication of a more serious problem but smaller cracks and dents can be easily repaired. Make sure there are no signs of water damage or current leaks. Most Realtors will suggest you do a fresh coat of paint in a neutral color. 
Flooring
There are cosmetic issues that will obviously help you sell or not sell your home. If you have stains on carpet or aging or outdated flooring, talk to your Realtor about whether it should be replaced. Home inspectors will look for warped, uneven or sagging floors. We may also look at damage to flooring like cracked floor tiles that may indicate a bigger structural issue. 
Safety Issues
I always seem to have a specific section on safety issues because they are so important. It is essential not just for the buyers of your home but for your family that all safety features are up to date and working properly. Please regularly check these safety features in your home.
Smoke and Carbon monoxide detectors

Garage Door Safety features

Electrical panels and outlets

Proper fire walls

Handrails and stairs to code
Remember that buyers expect that most of these items are in working order. If they are found as an issue on the home inspection, you will most likely be asked to fix them. While these repairs won't necessarily make you extra money like home improvements or upgrades, they will help keep money in your pocket.
UPDATE 03/10/21:
In writing my recent blog Lead Based Paint – What Buyers and Sellers Should Know, I decided to add this to the list. Peeling or chipped paint in a home built prior to 1978 will cause an issue with your home inspection report and the buyer's financing because of the use of lead based paint prior to 1978. Often the sellers will be required to remove peeling paint and replace with a fresh coat of paint. This can be on the interior or the exterior including window sills.