Why Skipping the Home Inspection is a Bad Idea! 
If you are putting in an offer on an "as is" property, you should know what you are getting into and why it is even more important in this situation to have a home inspection. In today's blog, I'll discuss why people list "as is", the good, bad and ugly of "as is" home sales, and how to navigate the process including how to use your home inspection to your advantage.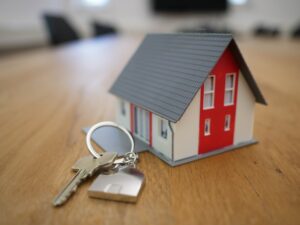 Why As Is?
There are a few reasons why people list home "as is". Some homeowners just don't want to or can't afford to make repairs to the home that are needed. In this case, in WI they are still obligated to complete a real estate condition report. They must disclose any conditions or defects that they are aware of. WI state law defines a defect as a condition that would have a significant adverse effect on the value of the property; that would significantly impair the health or safety of the future occupants of the property; or that if not repaired, removed, or replaced would significantly shorten or adversely affect the expected normal life of the premises (WI Stat. 709.03).
There are some people not required to complete the real estate condition report. If the homeowner passed away and left the home to relatives, they do not have to complete the report. Bank owned foreclosures and owners of rental properties with over 4 units in WI don't have to disclose. The reason is that none of these people have recently lived in the home and would have the knowledge necessary to complete a condition report. In these situations, sellers will often list a property "as is".
What Does it Mean for You, the Buyer?
Just because a seller lists a property "as is" doesn't mean you lose any of your rights. You have the right to an honest condition report advising you of any defects (except for the noted situations above). You have the right to ask for a home inspection. Sellers often think that because they listed as is, the buyer can't or won't have an inspection. The fact is, you have every right to know the true condition of the property, even if you aren't asking for repairs. Even if we assume all sellers are honest on the condition of the property, there may be defects that they are unaware of.
You also have the right to negotiations after the home inspection if defects are found. Just because they listed "as is" doesn't mean you have to agree to the previous purchase price or terms before gaining critical knowledge about the home's condition. You can still ask that repairs be made. They may not want to but if they don't have other offers and need to sell, they may always reconsider the "as is" term. They may decide that fixing it is wort
h it. You could also ask to lower the offer price based on the condition of the home and results of the home inspection.
The Good, the Bad and the Ugly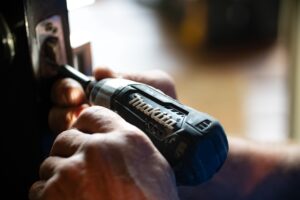 The Good:
Homes sold "as is" are rarely in pristine condition. There is a reason the sellers are choosing that term. If you are a DYI'er, experienced handyperson or a house flipper, the "as is" term can be great for you. You can negotiate a price based on the home inspection that can be to your advantage. You can fix up the home the way you want it and enjoy the fruits of your labor or sell it and make a profit. Flippers love "as is" properties!
The Bad:
You spend the money for a home inspection and the seller's refuse to negotiate on repairs or price. Some seller's are just stubborn and refuse to believe their home is worth less than they thought. My recommendation is to move on. Be glad that you paid for the home inspection as there is a good chance you could have worse problems in the future. Being out the home inspection fee is a lot better than a more costly repair down the road or living in a home that just isn't up to standards or you overpaid for. Especially in this market when prices are high as it is.
The Ugly:
In this seller's market where prices are outrageous anyway, buyers are tempted to skip the home inspection. If you skip the home inspection on an "as is" home you could very easily have a major issue down the road. Many buyers have lost thousands and thousands of dollars on repairs that could have been discovered during a home inspection. This is really the worst case scenario for a buyer.
The main thing to remember with "as is" home sales are that they don't change any of the buyers rights. You can and should still have a home inspection, you can still ask for repairs and you can renegotiate the price based on the condition of the home. Good luck with your home buying endeavor.