Don't let home inspection myths ruin your home buying experience. Knowing the facts about your home inspection will help ensure an easier process and allow you to make educated decisions.
1.  Myth: New Construction homes don't need a home inspection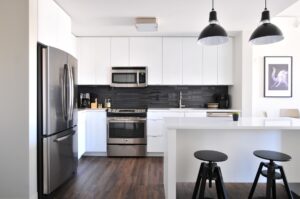 All homes should be inspected. In fact new builds should have several inspections throughout various stages of construction. These periodic inspections help ensure that costly build errors before they are less detectable and hold builders accountable. 
While no two builds are exactly the same, a minimum of three inspections are recommended for new construction. 
Pre-Pour Inspection
This initial inspection is prior to the foundation being poured and ensures that the site has been prepared properly. It allows the contractor to fix any issues before the foundation is poured and it's too late to fix.
Pre-Drywall/Sheetrock
This second inspection evaluates the framing and anything that will be behind the walls. We'll make sure the structural part of the home was built and/or installed properly including the roof, windows, flashing, plumbing, wiring and more. If there are issues, it is better to get them fixed now before they are hidden behind your walls.
A Final Inspection
This final inspection would be similar to a normal new construction inspection. We inspect the home to make sure the home is move-in ready, up to code and safe for your family.
If you are buying a newly constructed home after the build, an inspection is still a good idea. You want to find any build issues or safety hazards before closing on the home. Common issues found in new construction:
Structural issues like foundation cracks or framing problems

Window leaks

Improper wiring

Improper appliance installation

Missing insulation or caulking

Drainage problems that can lead to water damage
Whether you are building your own home or purchasing a newly built home, you should have a home inspection. For more information or to schedule a new build inspection see the Advanced Home Inspection New Construction page.
2.  Myth: My Home Inspection will pass or fail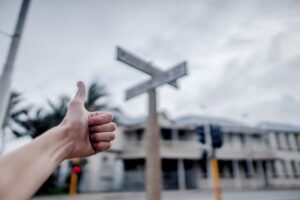 Home inspectors don't pass or fail a home. They provide a report of any defects found. It is up to the home buyer to decide what they can live with or not. They can use the report to ask for repairs to be made or request a change in the purchase price. Some people are fine with a home that needs a little work and look forward to fixing it up. Others may want a turnkey home where they can move in and know that nothing needs to be done.
Please remember that in your offer to purchase you may have given the sellers "the right to cure" which means you gave them the right to fix things found on the report that you find unacceptable. You will need to discuss any issues found with your realtor and decide on a course of action. Most realtors will tell you to focus on the big items and not nitpick. Sellers can refuse to make repairs and it can cause a deal to fall through.
3.  Myth: Home Inspections can predict the future
I often have to tell clients that I can't predict the future. I can tell you how something is functioning at the time of the inspection. I can tell you the useful life of appliances or HVAC units, but I can't tell you how long a specific one will last. Face it, unexpected things happen in life and with homes. The best a home inspector can do is find current defects and safety hazards.
Homeownership means having to make occasional repairs. Experts often use the 1% rule of thumb: put away 1% of the purchase price of your home per year for repairs. That means if you purchase a home for $220,000, you should put away $2,200 per year for maintenance.
4.  Myth: All Home Inspectors are the same
Let's face it, in any profession there are good apples and some bad. There are people who take pride in their work, want what's best for their clients and some that are just out to make a buck. There are also well meaning people that are just new or improperly or under trained. Making sure you hire someone who is dedicated, honest and qualified will ensure you get the best inspection report on your property.
Here are a few ways to make sure you are hiring a qualified, professional inspector
Check their credentials. Are they certified or licensed? Have they continued their education? How long have they been in business? To find out more about licensing and my credentials, see

Do Home Inspectors Need a License

Look at Reviews. Google and Facebook reviews will give you a good snapshot about how other clients felt about their service. 

Ask your realtor. They should give you a list of at least 3 qualified inspectors to choose from. If they only give you one referral, you should look into others. Some realtors may refer to a specific inspector because they are known to not find defects which allow the realtors to avoid contingency issues and close the deal. You want a real assessment of the home, not just someone who will help get the deal done. 

Compare home inspection reports. It is completely appropriate to ask a home inspector for a sample report. This will allow you to compare and see how detailed and professional their work product is.
5.  Myth: A Home Inspection is the same as an appraisal
A home inspection and appraisal are two very different things. A home inspection is a safeguard for buyers to evaluate the home they have agreed to purchase. An appraisal is the process in which a bank or lender determines the value of a home for lending purposes. For more information, see What is the Difference Between a Home Inspection and an Appraisal?
Hopefully this cleared up a few misconceptions about home inspections. Please feel free to call us with any questions or concerns.