Buying a home can be an amazing but also a stressful experience for people. You find the home of your dreams but then there are so many issues to contend with. You may have to compete with other buyers, deal with negotiations on price or other issues like contingencies and then there is the home inspection. Many buyers don't understand the home inspection process and how it can affect your home purchase. The process I'm going to explain is based on WI law and may differ slightly in other states.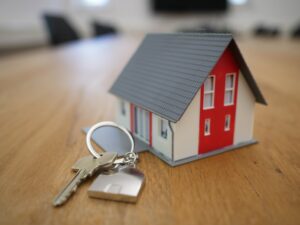 Accepted Offer/Contract for Sale
You've made your offer, possibly gone back and forth with negotiations, came to an agreement and the seller agreed. You now have an accepted offer and it is currently a contract for sale with one or more contingencies. Most contracts have a home inspection contingency. That means that the contract is not enforced until the home is inspected, you (the buyer) are made aware of any defects, any repairs or changes to contract are resolved and the home inspection contingency is waived (either by you or by lapse of contracted time) 
There are time constraints set forth in the contract for this to be completed. In WI the phrase time is of the essence is used. Generally it just means that one party needs to complete something within a specific time frame. In the home inspection contingency it specifically means that performance by one party (having the home inspection completed) within the period of time specified in the contract is necessary to enable that party to require performance by another party (asking the seller to fix any defects or change the price of the home).
If you don't have the home inspection or go through the process by the time that is stated in the contract, the contingency is automatically waived. It is VERY IMPORTANT to order and have your home inspection completed within the time frame or you may lose your right to object to any problems with the home. You can't ignore these deadlines. For example, you have 14 days to have the home inspection and on day 12 you find out the roof is bad. You can't just tell them you don't want the house anymore. You need to address the contingency. Your realtor should let you know what your options are (extension of time frame, notice of defect, etc) but it does need to be addressed. If you fail to address it, the contingency will expire and you will be bound by the contract for sale. There are obviously other options to get out of buying the home at that point but you very well may lose any earnest money you put down. The thing to remember with real estate contracts is that time is of the essence and you will have unintended consequences if you fail to follow deadlines.
Your realtor should be guiding you through this process. If you don't have a realtor, well this is a perfect example of why you should have one. 
Choose a Home Inspector and Order Inspections
Now you have your contract and your time frame for the home inspection. What's next? It is time to choose a home inspection and order your inspection(s). It is standard language in the WI offer to purchase that the buyer order the home inspection and be responsible for all inspection costs. Occasionally sellers have already done an inspection. It is up to you if you want to use that inspection or continue with your own. Either way, if you are going forward with your own inspection, it will be your responsibility to choose and pay the home inspector.
If you have a realtor they will probably give you recommendations of local home inspectors. They definitely have experience working with inspectors and will often have recommendations. There is a law RESPA (Real Estate Settlement Procedures Act) that prevents kickbacks to realtors. In other words, realtors are prohibited from recommending a certain vendor for anything of value. This should make you feel confident that your realtor is recommending a home inspector because of their competence and value and not because they are getting something in return.
I admire and enjoy working with realtors but there are always bad apples in every profession. There may be instances where a realtor recommends a certain home inspector because that home inspector is known to not report a lot of issues. You really don't want this type of inspector. You want one that will report facts about the house, good or bad. You want to know if there are safety issues or major defects before buying the home. 
It is my opinion that you should look at your realtors recommended home inspectors but also do a little research yourself. What are their certifications? Do they do continuing education? What type of report do they use? How many years have they been in business? These are all great questions to ask when hiring a home inspector. 
Choosing a good home inspector may also be affected by my earlier discussion on time is of the essence. If you wait too long to choose, you may find that your chosen home inspector is booked out and can't complete your home inspection within the contracted contingency time frame. This is why it is important to do your research, call and schedule as soon after the accepted offer as possible. 
When choosing a home inspector you may also want to look at what services they provide. You may also have included a radon test or a pest inspection in your offer to purchase. Even though you may have required the seller to pay for one or both of these tests, you may be able to use the same inspector. Some home inspectors only do home inspections and you will have to contact someone else for other tests or inspections. 
Advanced Home Inspections inspectors are radon and pest inspection certified and can perform all of these tests/inspections at the same time as the home inspection. 
The Inspection
The home inspection process for buyers is quite different than the process for sellers. You don't have to worry about cleaning and preparing your home and stress about strangers going through your home. As a buyer, it is important to please be respectful of the home as it still belongs to someone else. It probably isn't the best idea to bring small children. You may be asked to remove your shoes or wear a shoe covering. It is just common sense to treat the home with respect while you are attending the inspection.
Decide at what point you are going to be at the home inspection. Are you going to attend the whole inspection or just go at the end for a brief summary. Coordinate with your home inspector. I will tell you that I always encourage my clients to attend. It is a great opportunity for them to learn about their new home. You won't just learn about defects but how the home works and important maintenance tips.
I do however, encourage my clients to come alone. It can be very distracting if you bring parents, in-laws, or your buddie that has some contractor experience. The inspector is there to walk you through the home and educate you and other family members can often sidetrack the process. If you want friends or family to see the home, it is better to arrange that with your realtor and the sellers at a time separate from the inspection (although realtors tend to shy away from too much of that as well).
For in depth info on what can be found at a home inspection, please refer to an earlier blog Invisible Hazards: Unseen Problems in Your Home and the blog series Common Defects Found in a Home Inspection.
The Report
The home inspection report is a written report on the condition of the home. You should receive a copy within a day or two after the home inspection. It will include images of areas needing attention, descriptions of any issues, and a summary that points out the most important issues.
Usually summaries are found at the end of documents. In a home inspection, the summary is usually found at the beginning. The summary highlights important safety issues or defects found throughout the inspection. This is put at the beginning for easy reference and is what you will use to either request repairs from the seller, negotiate the price of the home based on this report or waive the home inspection contingency.
After the summary, the report will then go through specifics of each area of the home. Most home inspectors use a code similar to the one below. If there are defects or safety concerns, they will usually include photos or videos and an explanation.
I = Inspected. This item was inspected.

NI = Not Inspected. This item was not inspected.

NP = Not Present. This item was not accessible or locatable.

S = Safety Concern. This item poses a safety concern and should be addressed immediately.

R = General Repair. This item requires repair but is not causing immediate harm or damage.

D = Defect. This item is non-functioning and requires repair or correction by a licensed tradesman.
The home inspection report will also contain general information about your home that  you may find valuable. It will include things like approximate age or brand of things like the furnace or dishwasher. It will contain valuable information about your potential new home.
Please review the report with your realtor and decide what your next step will be. Remember, you must respond in some way within the time frame specified or the contingency will be automatically satisfied. 
Conclusion
After reviewing the report with your realtor, you will have to make some decisions. You will decide what repairs you will want the seller to make. Most of the time, the offer to purchase will specify a "right to cure" which means the seller has the right to fix things that are considered defects. A right to cure does not mean that the seller has to fix things, it just gives them the option to fix things before the contract is cancelled.
It is important to carefully determine what you want to ask to be fixed. Asking for small simple maintenance items (loose doorknob, door doesn't close properly) and stick to the larger items that are more costly repairs or are safety issues (broken railings, roof or HVAC issues, etc). Asking for a laundry list of repairs to be made on simple maintenance items may result in the sellers deciding to back out, especially if they had multiple offers on the home.
You will also have to decide with your realtor the appropriate forms to respond with. Many realtors will say that you should file an amendment to the contract to request repairs because it won't cancel the contract if the sellers don't agree. We are getting into the legal weeds but if you send a NOTICE OF DEFECTS, the contract can be cancelled. If the sellers have the right to cure but decide not to, the contract will be cancelled. If they don't have a right to cure, a notice of defects will automatically cancel the contract. Many realtors prefer to use amendments to maintain the contract and give buyers and sellers options to negotiate. If you want to go further in the weeds with this, feel free to read this article on the Wisconsin Realtors Association website. Otherwise, I suggest you review your options with your realtor.
Thanks for sticking with me through this long blog on the home inspection process for buyers. I hope it will help you make good and timely decisions during your home buying process. Good luck!