Safety and Cost Savings Tips for the Holiday Season
While I realize I should have written this blog a month ago, I hope it is still valuable in 2020 and for years to come. 
Your Tree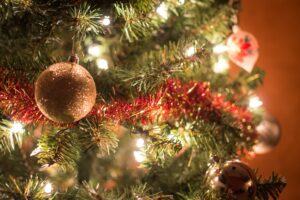 Artificial Trees
Make sure you purchase one that is tested and labeled as fire resistant

Select pre-lit trees that have been certified with the

UL (Underwriters Laboratories)

mark or

ETL (Intertek)

Each light string should have the UL mark near the plug. Green means approved for indoor use and red indicates outdoor use.
Real Trees
Look for a well hydrated tree and be sure to keep it watered

Make sure your tree stand is big enough to hold enough water to keep your tree healthy

A sticky sappy tree indicates a healthy tree
General Tree Safety Tips
Inspect light strings for frayed or loose wires before hanging

Remember that it isn't just the tree starting a fire, but how fast a tree can accelerate a fire from another source

Don't have candles near your tree and make sure candles are displayed safely and never left unattended

Turn off all tree lights and holiday decorations when you go to bed at night or leave the house 

When purchasing lights or other decorations, make sure you send in any warranty info so you are notified immediately of any product recalls

Make sure you purchase any electrical holiday decorations from reputable retailers

Don't overload outlets

Don't put cords under rugs or furniture 
Cost Savings Tips
LED lights are more expensive but they last 20 times longer

Artificial trees cost 70% less over 10 years according to the American Christmas Tree Association 

Purchase lights, trees and decorations AFTER Christmas when everything is on sale!

Here are some fun

Christmas decoration savings tips
Childproofing for the Holidays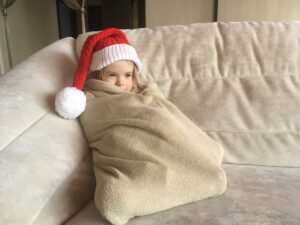 Decorations
Make sure electrical cords are out of the way of children and supervise small children carefully around Christmas trees and electrical cords

Cover unused outlets with proper safety covers

Make sure tiny ornaments and metal hooks are kept on the top of the tree and out of the reach of small children as they can pose a choking hazard

Also try to keep glass or breakable ornaments toward the top of the tree

Be aware that strings of garland, lights or  other decorations can be a strangulation hazard

Try the battery operated candles for a safe lit look

Pay attention to any age recommendations on large decorations such as trains or moving santa's
While I'm sticking to home issues, check out 8 Tips to Help You Pick Out Safe Christmas Gifts for Kids
Outdoor Decorating
Just like with indoor lights, inspect them for damage and missing bulbs

Outdoor lights should have the same UI labels as indoor lights and will be marked red

Don't hammer nails or tacks into cords when hanging lights –   using clips is the safest

Only use outdoor extension cords and lights

Don't overload extension cords – Only 3 light strings per cord is recommended

Use proper GFCI protocol – it is against code to use non GFCI outlets for outdoor lights (

read more about GFCI Safety

)

Be safe when using a ladder to hang lights and decorations – be sure it is on sturdy ground and don't get it near power lines

Keep all outdoor decorations away from power lines

Turn off lights when you go to bed or put them on a timer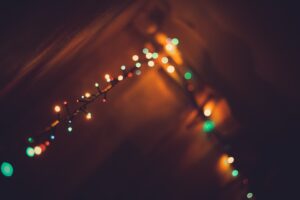 General Holiday Safety
Have an up to date fire extinguisher in a easy to find place and make sure everyone in the house knows how to use it

Check all smoke detectors and Carbon Monoxide alarms

Make sure you keep walkways, driveways and stairs shoveled and iced as to prevent and slip and falls

Be sure your fireplace flue is clean and never leave fires unattended

Don't drink and drive and make sure your guests are safe to drive as well
For a more on how to have a happy and healthy holiday, read Holiday Safety Tips: A Comprehensive Resource
I hope these safety tips help keep your family safe during this holiday season and for many more to come. From my family to yours, Have a Very Merry Christmas and a Happy New Year!