There are many issues that can be uncovered during a home inspection. This is a list of the most common issues found in 2020. Most of these are simple maintenance issues that can be fixed with a little handyman work and a small investment. If you aren't a do-it-yourselfer, there are local handymen that can do the work for you.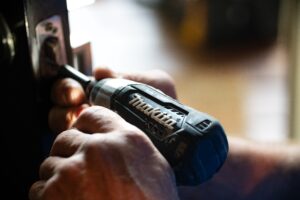 1. Smoke Alarms or CO Detectors Missing
 One of the cheapest and easiest ways to keep your family safe is to make sure you have up to date, working smoke alarms and CO detectors. 
Smoke Alarms – The National Fire Protection Association recommends homes have alarms in every bedroom, outside each sleeping area and on every level of the home.  So a 2 story house with 3 bedrooms would need 5 smoke alarms. Smoke alarms run $20-$25 each but you can get a pretty good price break by buying in packs of 3 or more. For more information on installation and maintenance, go to the National Fire Protection Association site.
CO Detectors – Carbon Monoxide poisoning sends over 50,000 people to the hospital each year and over 400 die each year. With colder weather and increased use of heating equipment comes higher risk. A CO detector should be placed on each floor of your home. It shouldn't be near a fireplace and should be higher up on the wall or on the ceiling. Make sure there is one outside of bedrooms and that the alarm is loud enough to wake you up.
You can buy combination smoke alarm and co detectors at many retailers.
2. Non working outlets or switches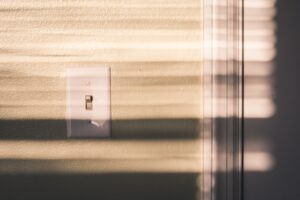 Sometimes this can be as easy as a tripped circuit breaker or loose wiring. If you have access to a multimeter, you can check the voltage on an outlet. Beyond that, I would never advise anyone to try to fix anything electrical unless they have personal experience. This is an area where hiring a professional electrician may be your best bet.
3. Doors Don't Open or Close Properly
Adjusting doors so they function properly is a fairly easy maintenance skill. If you need help, there are a ton of YouTube videos or go to a site like this Carpentry Tips and Tricks site.
4. Faucets and Heads Not Working Properly
Quite often a good cleaning can help fix low water pressure in your faucets. I suggest removing them and soaking them in white vinegar overnight. That will remove mineral deposits that may be obstructing the water flow. Beyond that you can troubleshoot by referencing maintenance blogs or youtube videos. This blog tells you what tools you need and walks you through some plumbing checks. If all else fails, you may have to call a plumber.
5. No GFCI Protection
These outlets are now required with new construction and have greatly reduced the number of home electrocutions. If you own an older home and you still don't have a GFCI outlet in your bathroom, you should get it installed now. Again, I don't want to recommend anyone not qualified mess around with electricity. Here is an article on everything you need to know about GFCI outlets and if you can install them yourself. 
6. Caulking Missing on Exterior
Gaps and cracks on the exterior of your home are definitely problematic. Besides energy loss, they are an open invitation for pests and water to enter your home. Luckily caulking is an inexpensive easy way to keep your home safe from unwanted moisture and pets and save you money on your energy bill. This YouTube video shows you the best way to properly caulk outside your home.
7. Sheetrock Cracks/Settling
Settling cracks in walls is a fairly common issue. They can be fixed with a little work but you want to make sure it isn't a more serious problem first. Our friend Bob Villa helps you determine the source of the problem and easy how to fix-it guides.
8. Light Fixtures or Bulbs Not Working
The easiest of these is to replace old bulbs. Be sure to consider the energy efficient LED bulbs. They do cost more but they last so much longer. If yo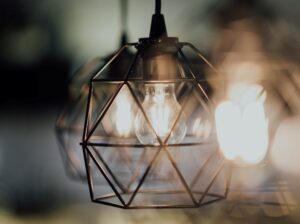 u are having light fixture issues, check out this troubleshooting article. Please make sure you shut off the power before touching a bare lightbulb socket or start troubleshooting fixture issues.
9. Damaged or Missing Window Screens
Screens get damaged with age (and pets and kids). Home Depot puts replacing screens at a beginner skill level, shares tools and materials needed as well as an instructional video for your convenience.
10. Loose Toilet
Fixing a loose toilet is fairly easy with the use of a crescent wrench. Just don't tighten too much or you may break the porcelain. If you have a broken flange (the part of the toilet that secures the unit to the floor and connects to the drain pipe), it may be a little harder. Watch the experts do it in this YouTube video.
YouTube videos and maintenance blogs can save you a lot of time and trouble with these fairly easy maintenance fixes. If it is more serious or involves electricity, please call a professional.