The Top 6 Ways to have a Successful Home Inspection
Preparing properly for a home inspection will lead to the best possible outcome for buyers and sellers. Here are 6 of the top ways to get the best results.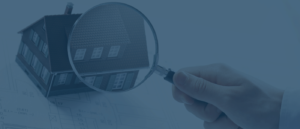 1.  Tidy Up
Home inspectors are human too.  We know how crazy busy life can be, especially when you are in the middle of selling your home and possibly moving.  We don't expect you to scrub every nook and cranny with a tooth brush. We do like it when clutter is picked up and out of our way.  We need to examine your whole house and get into spaces not often used so we appreciate if those areas are clean and accessible. Here are a few tidying tips:
Make sure all doors and windows are accessible 

Clean stove and oven so when we turn it on it doesn't smoke up the house

Clean or organize any closets that are access points to crawl spaces or attics

Put away anything embarrassing (no need to elaborate but you would be surprised what I've seen ??)

      2.  Quick Maintenance checks
Check a few maintenance items around the house and fix them if possible. Remember the less issues (even small maintenance issues) on my report will be appealing to the buyers. It shows that you've taken care of your home and kept things up.
Put a fresh furnace filter in

Change out any old lightbulbs 

Check doors to make sure they open and close properly 

Check cabinet doors, drawers and handles.  Tighten up anything loose.

Try all light switches

Open and close the garage doors and test the reverse safety feature 

Make simple repairs that have been on your to do list but you just haven't made a priority in the past.  Now is the time.
Also see The Most Common Repairs You Need to Make Before Selling by Mike Cahill
     
3.  Take care of pest issues
If you know you have ants or other pests, you should take care of it before the home inspection. Spray or set out traps or call a professional if needed.

      4.  Safety First!
Make sure you test all of your safety features and replace batteries. While it's important for your home inspection, it's more important for your family.
Test smoke detectors and make sure you have enough and in the right places

Test carbon monoxide detectors 

As above, test the reverse safety feature on your garage door

Make sure gas lines are capped 

Check your chimney for unsafe build up

      5.  Outside home maintenance 
If possible, take some time outside your home to make sure things are in tip top shape.
Clean gutters and make sure the downspouts are running away from the house

Trim any branches that are hanging over your home or garage

Clear debris from the ac unit

Move items away from the house a bit so the home inspector has access to walk around and check things out
      6.  Home inspection day etiquette 
These are things that will help your home inspector do his or her job properly.  
Make sure utilities are on (some people have already moved out and want to save on utilities but they are needed for inspection)

Make sure pilot lights are lit

Leave any remotes, keys needed to check or get into spaces or outbuildings 

Please empty the dishwasher

Leave any paperwork you think the inspector might find helpful 
If you are still living in the home, plan on taking your pets and leaving at least a half hour prior to the inspection time. We often have multiple inspections a day and can get there a bit early.  All of these things do help me when I'm completing a home inspection. They also help your report reflect the care you've taken of your home which impresses buyers. Happy buyers mean there is less of a chance they will want anything done and will release the contingency and you can move forward to a close.  Everyone's happy!